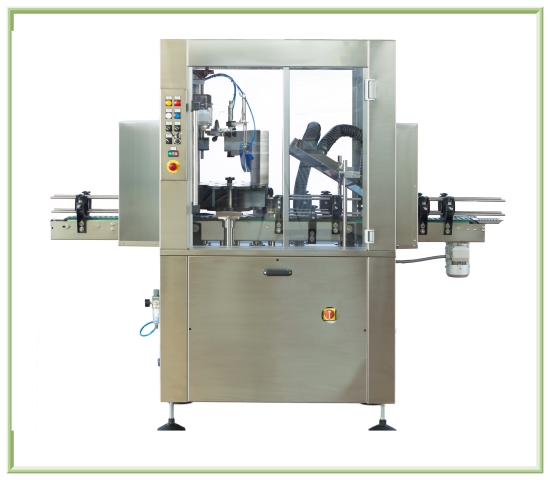 Washer-dryer for cleaning the outside of glass bottles and jars: it removes stains, product filth, dust, for a proper labelling and packing
It must be used for washing wine bottles after aging in cellar, or simply to avoid that water drops or product tains can damage the labels positioning.
The model Lab-10 is designed for simple installation in bottling lines with capacity up to 1.200 b.p.h. (other versions are available for higher productions, up to 10.000 b.p.h).
Thanks to its compact size and the integrated conveyor chain drive, it can fit any production set-up.
The machine is always supplied complete with a set of brushes for deep cleaning of all the bottle surface :
- a top brush - height adjustable - for cork washing
- a lower brush for bottom cleaning
- a central large brush for washing all the bottle body
Once the bottle has been washed, it is perfectly dried by 2 stainless steel side knives, blowing high-pressure air, ready for labelling.