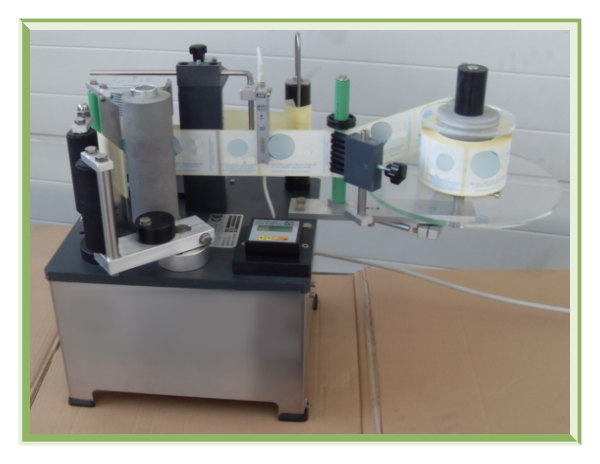 Semiautomatic labeller for self-adhesive labels on reel.
The unit can apply a body label (partial or full wraparound) and a back label (both labels positioned on the same reel).
Bech-top model, with manual start of the labelling cycle
The labelling cycle is controlled by a PLC with a dedicated software
The unit allows to label round bottles and jars, both glass and plastic type.
Description and operation :
The operator places one bottle on the inclined rubber rollers and presses the start button to release the label(s)
The spacing between front and back labels can be easily adjusted by a potentiometer.
All the other working settings can be set by the programming keyboard.
An ink-stamping device is available on demand, to print a best-before-date or a lot number on the label.
Available versions :
1 or 2 labelling heads for round bottles, 1 head for square bottles