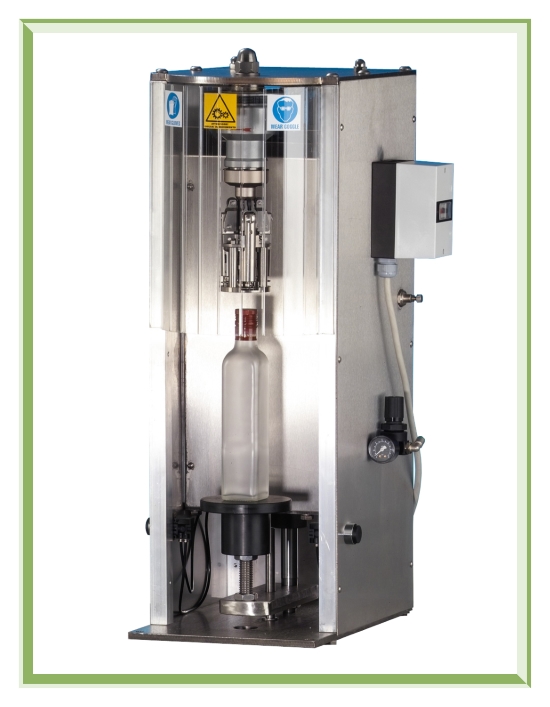 The semiautomatic screw capping machine mod. 'TSP' - output 600 BPH - can apply aluminium or plastic screw caps on glass bottles
The unit is realized in stainless steel, and works with pneumatic bottle lift.
Working cycle :
The operator places the bottle on the bottle-seat with the cap already on. The pressure of the 2 side buttons starts the capping cycle, the bottle will be lifted by the pneumatic piston to the capping head. At the end of the capping cycle the bottle will lower down again, so the operator can remove it and start a new capping cycle.
- Capping machine equipped with pneumatic bottle seat lifting with height adjustment to fit different bottles
- Capping head, totally stainless steel made, with 4 independent rollers, no cap – no thread device, designed and adjusted for 1 size of aluminium screw cap
- Manual distributing of the cap on the bottle
- Capping cycle start by double push-buttons for safety of the operator
- Adjustable to close round and square bottles from 25cl to 150cl
- A special capping head with magnetic torque is available for closing plastic or twist-off caps