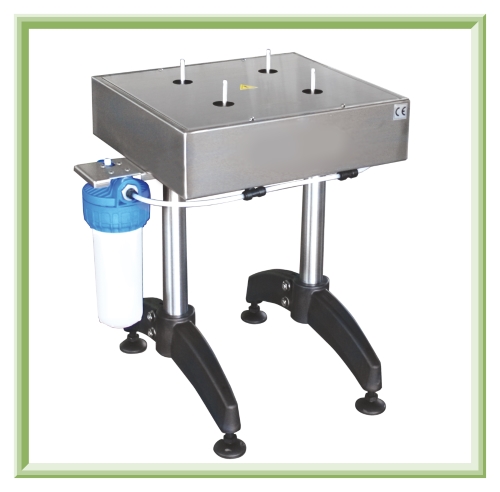 The guarantee of cleanliness and sterilisation of the empty bottles and jars is a must in all fileds, beverage bottling, food, chemical-cosmetic filling.
The manual rinsers series SC-4M can be used with both bottles and jars, of any size and shape.
These machines are available in several different versions :
SC-4M : filtered water rinsing, for wineries
SF-4M : blowing with micro-filtered air or nitrogen, for producers of edible oil or other food products
SCR-4M : rinsing with a sterilizing solution in recycling, for wineries, distilleries, micro-breweries, producers of cosmetic lotions
The model SCR-4M is equipped with a stainless steel pump for recycling the micro-filtered rinsing solution and is single-phase powered.
All the other models do not need electric power; the model sc-4m only demands to be connected to the water supply net.